BLACK LIVES MATTER
We stand with our brothers and sisters who continue the fight for justice and equality.
Support Your Local Democratic Party!!!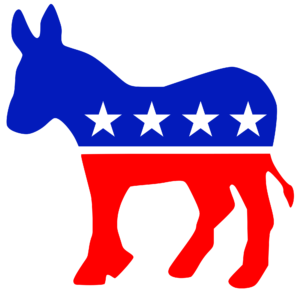 JOIN US AS WE CELEBRATE A RENEWED COMMITMENT TO OUR DEMOCRACY! RENEW YOUR CLUB MEMBERSHIP DUES FOR 2021!
Must be a registered Democrat to join the D33 Club.
**ANNOUNCEMENT**
BEGINNING IN APRIL, MONTHLY MEETINGS WILL BE HELD THE SECOND THURSDAY OF THE MONTH!
Support You Anne Arundel County Democratic Central Committee!
Join us for a Virtual Dinner and Fireside Chat with Congressman Clyburn!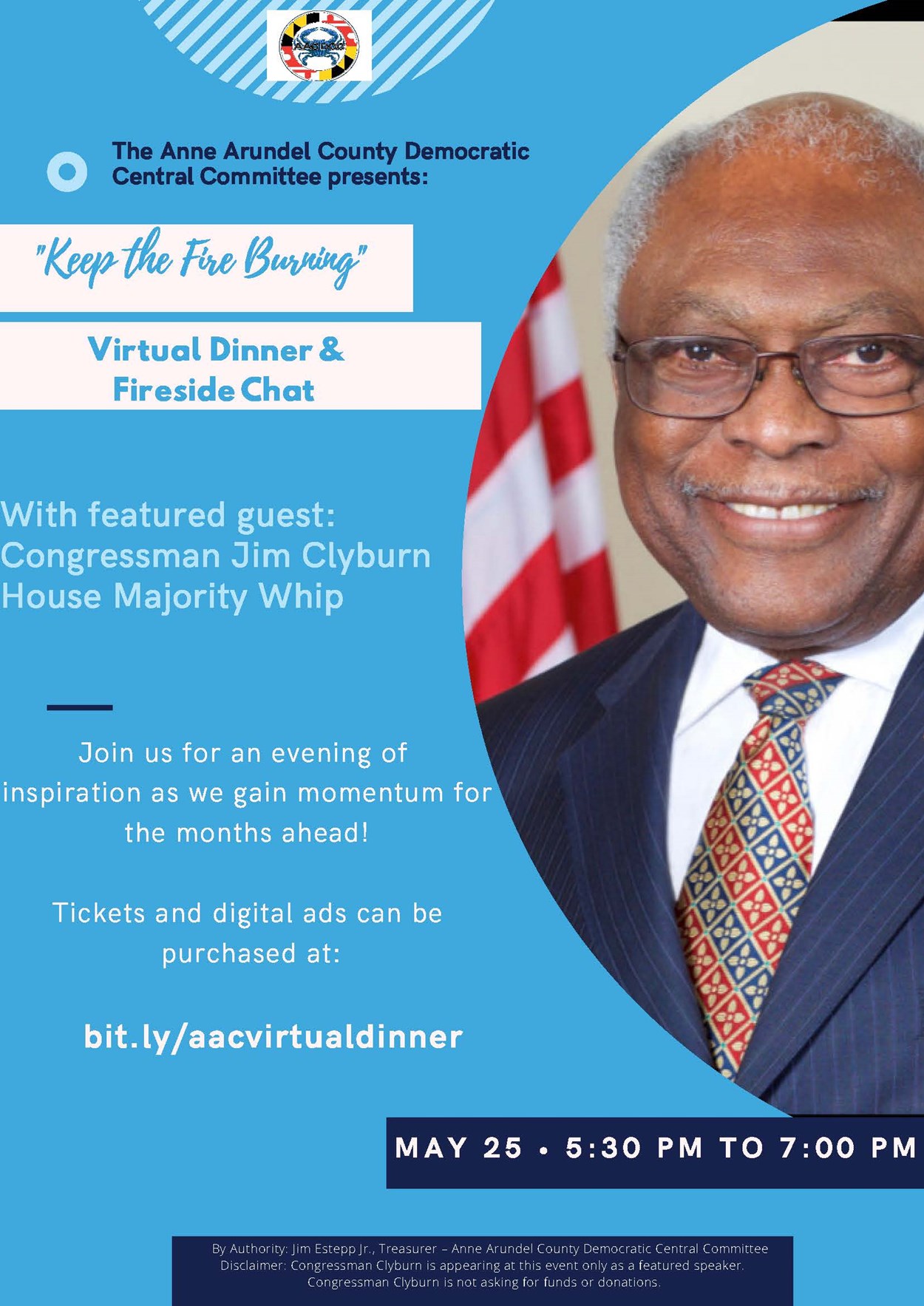 Anne Arundel County is Blue again in 2020!
CONGRATULATIONS President Joe Biden and Vice President Kamala Harris!

AND CONGRATULATIONS TO ANNE ARUNDEL COUNTY!
WHEN WE VOTE, WE WIN!
ONWARD TO 2022!!!
Door Knocking with Delegate Heather Bagnall has been suspended as we work to eliminate the spread of COVID-19 in our community. Please visit her website for other opportunities to engage D33 voters.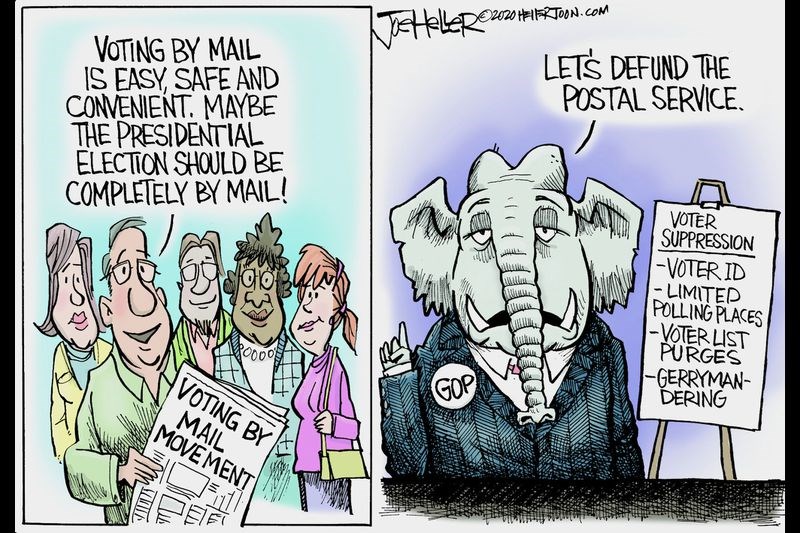 Editorial Cartoon, Capital Gazette, April 22, 2020
D33 Dems Letters to the Editor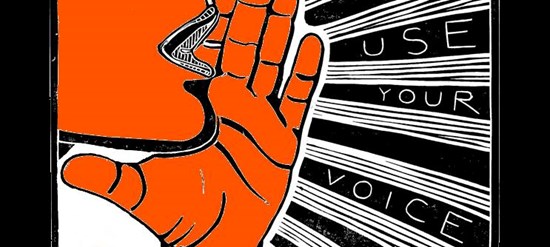 Kevin Burke - A wealth tax should be considered
Allen Stein - Brian Griffiths

Carole Brown - Cost of Hate
Dan Kavanaugh - Reopen Republicans
Are you a D33 Democrat and have recently had an LTE or Opinion published in local media? Please email a link to d33dems@gmail.com to have it highlighted here on our website. We want to hear your voice!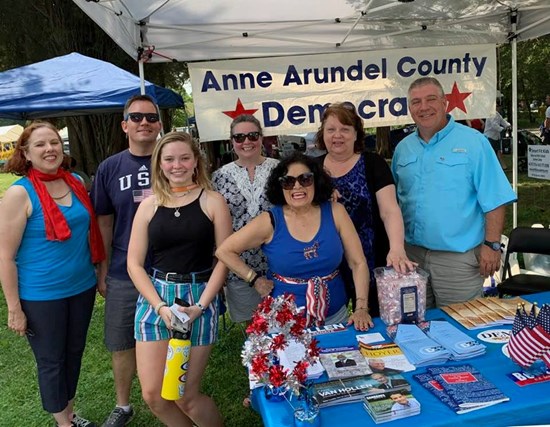 ***In-Person Meetings Postponed due to COVID-19***
***We are now moving our club meetings to Zoom!***
Zoom Connection Info will be posted here a few minutes before the start of the meeting and will be emailed to our club members in our weekly email.
Next Meeting Thursday May 13, 2021!
Business Meeting - 6:45 pm

Speaker - 7:00 pm
Speaker: Congressman Sarbanes

At the January Club Meeting, we voted for the 2021 Board. Here are your D33 Club Board members:
President: Alexandra Matiella Novak
Vice President: Cathy Durkan
Treasurer: Patricia Underland
Secretary: Laura Berrios
Communications Secretary: Brent Mancha
At Large: Judy Moylan-Forman

At Large: Carole Brown
At Large: Paul Fitzpatrick
We look forward to serving our community and helping to elect more Democrats in D33 and Anne Arundel County!


Welcome to the official website of Maryland's District 33 Democratic Club!
Representing and promoting Democratic values for residents of District 33 in Anne Arundel County, Maryland. Encompassing much of central and south county, including the communities of Annapolis, Riva, Crofton, Davidsonville, Gambrills, Crownsville, Millersville, Odenton, Arnold, Cape St. Claire, St. Margarets, and Severna Park.
As a Club, we do not make endorsements in contested primary elections, but we encourage our members to learn about all candidates and work for the candidates of their choice. As soon as a primary is over, the Club commits all its energies to electing Democratic candidates in the general election.
More information can be found in our Bylaws
BECOME A MEMBER OF THE D33 DEMOCRATIC CLUB!!! YOU CAN JOIN OUR CLUB ONLINE BY CLICKING ON THE "JOIN THE 33RD" TAB AT THE TOP OF THIS PAGE. IF YOU PREFER TO PAY BY CHECK, PLEASE FILL OUT THIS FORM AND MAIL IT TO THE ADDRESS LISTED AT THE BOTTOM OF THE FORM. ANNUAL DUES ARE $25.00. YOU CAN ALSO PAY IN PERSON BY CHECK OR CASH AT OUR MONTHLY MEETING.
YOU MUST BE A REGISTERED DEMOCRAT TO JOIN THE 33RD.
News
Thursday, March 26, 2020 5:13 PM
Organizing while maintaining social distancing hasn't been easy, but it's not impossible! There are so many ways we can continue to contact voters and be effective volunteers from the comforts of our homes.
---
Saturday, March 21, 2020 2:14 PM
We hope all of you are healthy and safe. These are definitely challenging and scary times for all of us and for now we are just taking it one day at a time. Please know that we are all here for each other and we are all in this together. Here are some ways we can stay involved.