Support Local Democrats!!!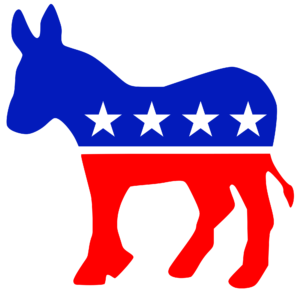 2020 candidates are starting to file! Do you know who your local candidates are?
Check out who has filed so far at the MD Board of Elections 2020 Candidate Primary Listings.
Delegate Heather Bagnall Listening Tour in D33!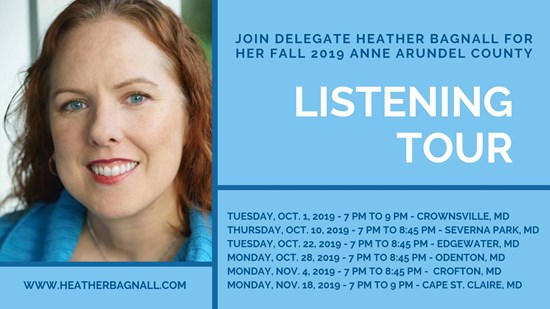 More information about D33 Listening Tours at Delegate Bagnall's Facebook Event Page here.
D33 Dems Letters to the Editor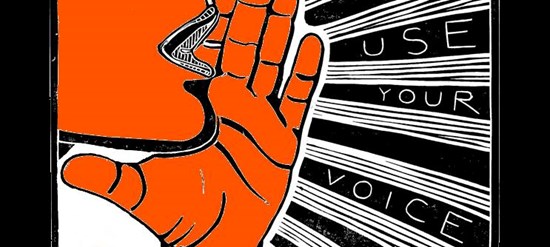 Kevin Burke - A wealth tax should be considered
Allen Stein - Brian Griffiths

Carole Brown - Cost of Hate
Are you a D33 Democrat and have recently had an LTE or Opinion published in local media? Please email a link to d33dems@gmail.com to have it highlighted here on our website. We want to hear your voice!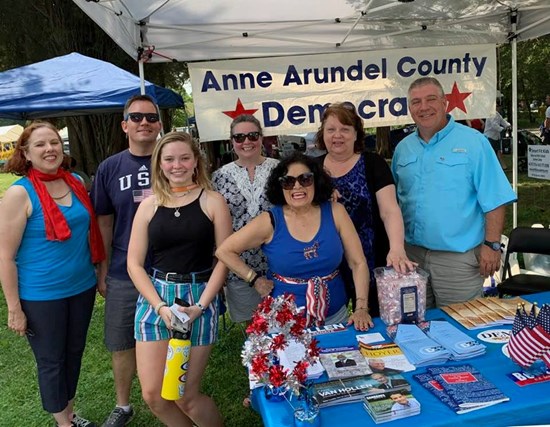 Join us for our next meeting on Thursday, November 21st

Hella's Restaurant
8498 Veterans Highway in Millersville

6:15 pm - 6:45 pm (Social, Dinner Menu Available)
6:45 pm - 7 pm (Business Meeting)
7 pm - 8 pm (Program)
Guest Speaker:
D33 DELEGATE HEATHER BAGNALL
https://www.heatherbagnall.com/
Welcome to the official website of Maryland's District 33 Democratic Club!
Representing and promoting Democratic values for residents of District 33 in Anne Arundel County, Maryland. Encompassing much of central and south county, including the communities of Annapolis, Riva, Crofton, Davidsonville, Gambrills, Crownsville, Millersville, Odenton, Arnold, Cape St. Claire, St. Margarets, and Severna Park.
As a Club, we do not make endorsements in contested primary elections, but we encourage our members to learn about all candidates and work for the candidates of their choice. As soon as a primary is over, the Club commits all its energies to electing Democratic candidates in the general election.
More information can be found in our Bylaws
BECOME A MEMBER OF THE D33 DEMOCRATIC CLUB!!! WE ARE CURRENTLY UNABLE TO ACCEPT ONLINE PAYMENTS FOR MEMBERSHIP DUES. PLEASE PAY BY CHECK BY FILLING OUT THIS FORM AND MAILING IT TO THE ADDRESS LISTED AT THE BOTTOM. ANNUAL DUES ARE $25.00. YOU CAN ALSO PAY IN PERSON BY CHECK OR CASH AT OUR MONTHLY MEETING.
YOU MUST BE A REGISTERED DEMOCRAT TO JOIN THE 33RD.